These Nasty Smartphones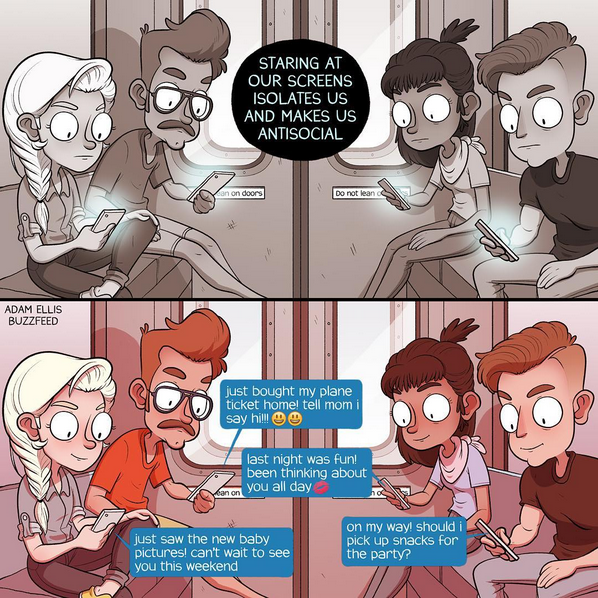 The artist is Adam Ellis.
As for me, it's a great illustration for an everlasting moan "why do you always stare at your smartphone blah blah blah". A reason is quite simple: people have their friends, books, podcasts, games, and YouTube in their smartphones. It's much more fun than a frowning man or a grim women with guru syndrome next to them, for example.
The same is true of children. Social networks are full of arguments about it, but a reason is still the same: if a teenager flips through pictures in his phone in front of you, you bore him and a problem obviously is you.
2018-03-31 00:00:00 meanwhile
Double "i" ← Ctrl → Message to User